What is ownership marketing? It's when a company completely dominates and owns a certain event or genre. This year we've seen some amazing guerrilla marketing campaigns from some major brands that truly showed what ownership marketing can do.
One of the most recognizable brands, Coca-Cola, recently was honored with the Cannes Lions 2013 Creative Marketer of the Year Award. It is certainly no surprise they won this prestigious award as they found a campaign that is quite memorable. Let's take a look!
1. Coca-Cola
One of their most creative campaigns has to be the 'Happiness Machine'. It's a campaign they did several years ago, but is stil receiving many views. They played with this concept that a vending machine couple provide more than just a refreshing beverage.
Since then they've continued with this theme of surprising customers with a special treat. They realized that they needed to go mobile. No, we aren't talking about smartphones. Coca-Cola took to the streets in Brazil to spread happiness to the streets of Rio De Janeiro.
Their most recent campaign took to a mall in South Korea where they got people dancing for a chance to win a free coke.
The Coca-Cola company leaves us waiting for they next happiness campaign. Not only does the campaign get the product in the hand of potential consumers, but it also serves as a wonderful video that is fun and lighthearted. They find ways to capture real joy and use it to market their product. It's raw. It's fun. It's Coca-Cola!
2. GoPro
It took Nick Woodman 10 years to perfect his action camera business GroPro–just in time for YouTube to launch it into success. For those of you who don't know, Nick Woodman is the founder of the tiny, wearable, high-quality camera, GoPro. Woodman grew his GoPro company organically by using guerrilla marketing tactics. He developed a product with the soul purpose of helping surfers capture photos of themselves while surfing. It soon evolved to something so much more with the help of their customers.
The marketing team over at GoPro must keep quite busy as customers and athletes around the world share their quality content with the world via YouTube and Vimeo. Known for their extreme video, GoPro took their marketing efforts to their consumers and make their viral videos sell the product.Their videos show the fun of being an amateur film-maker / pro awesome person. When you think extreme, you'll think GoPro.
3. Red Bull
Ok, think of one major campaign Red Bull did this year. Ok, pencils down. Most likely, if you've been following them, you thought of the Red Bull Stratos! The video broke social media records when the jump was viewed live through YouTube. It was also a jump that broke a World record. Much like the previous example, Red Bull also owns their own sports and tries to get into the extreme and unusual. The Stratos jump certainly took the cake as it broke records and is arguable their most memorable campaign to date.
What you might not have known is that they also OWN certain teams and events. Red Bull has a diverse international marketing campaign where they take part in a range of extreme sports from air races to the Flugtag. They own several sports teams from soccer teams to Formula One teams. They also own the rights to certain events like the Red Bull Flugtag event and the Air Races.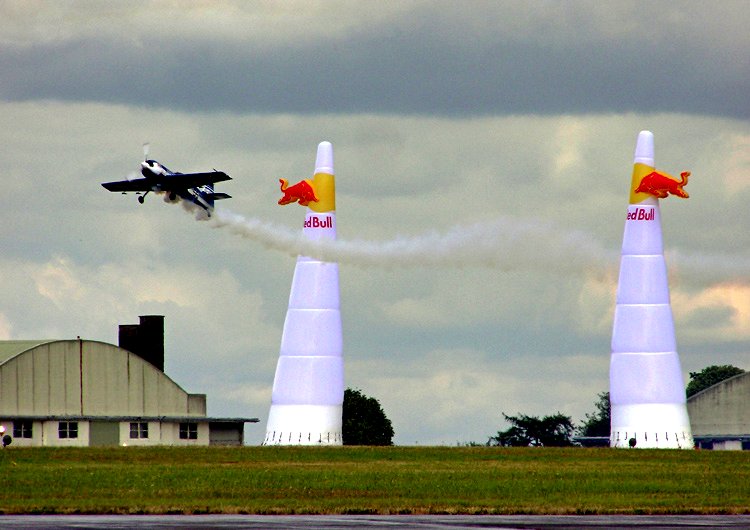 Now that you've seen my top 3 companies, which companies do you think own their marketing niche? Let me know by commenting below!
Original Post by Ryan Lum
Creative Guerrilla Marketing – The #1 Site For Guerilla Marketing, Ambient Advertising, and Unconventional Marketing Examples.