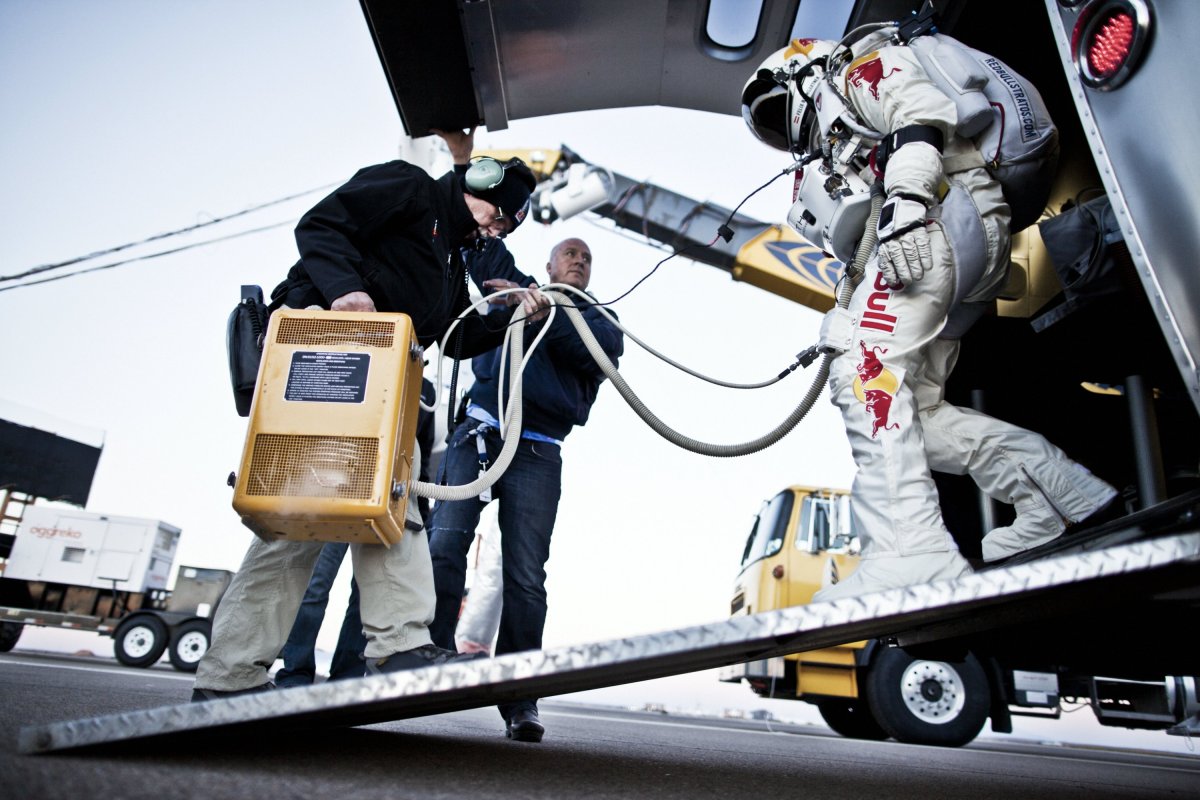 When Neil Armstrong took his first steps on the moon he famously said "One small step for man, one giant leap for mankind."  As I watched Felix Baumgartner's superb achievement on Sunday I thought "One small step for man, one giant leap for Red Bull."
It's been 43 years since Neil Armstrong stepped on the moon, an event with no marketing persuasion.  In 2012 with new media, experiential, progressive, guerrilla and buzz marketing so prominent it's no surprise this event was a different story.  Furthermore it's no surprise Red Bull were the big winners as Felix fell 120,000ft from space, as they continue to push the envelope and build on their unique marketing strategy.
Red Bull has masterminded a marketing strategy that is anti-traditional, spending next to no money in TV, radio or print media.  Instead, their revolutionary approach prefers to create and organize their own extreme events around the world.  Red Bull Crashed Ice is a prime example.  An event launched in 2001 see's skater's race down a 535 metre urban ice track with jumps and speed.  It now has 5 stops in the annual 'World Championship' with each event providing fast races, wipe outs galore, large crowds and great after parties. Red Bull cleverly created a sporting event with the sole purpose to have its branding all over it.  And this event is just one of many, in total Red Bull has created over 90 individually branded events including Red Bull Road Rage, Red Bull Air Race World Championships and Red Bull X-Fighters.
By inventing, creating and branding events Red Bull is able to have authentic ownership.  When a brand pays to sponsor an event they are often 1 of 100 hundred sponsors, and their branding gets lost in the clutter.  There is also a big difference between paying for a logo and putting time and energy into creating an event.  Creating an event shows a commitment to a sport and audience, something that resonates with the consumer.  Other brands may have X marketing dollars and chosen to spend on the supposed best fit.  Red Bull didn't see immediate fits in many cases, thus invented events they wanted to be associated with.  They've done it all their own way.  The events are now two fold for Red Bull, they are marketing outlets and assets.
Red Bull's events are all social media relevant, a skill with increasing importance.  Events are exciting and therefore increase likelihood of attendees sharing the experience with their network.  Having organic social media amplification is great for brand credibility and enhances brand visibility.  #Spacejump #RedBullStratos #LiveJump #Stratos were all trending worldwide on Twitter on Sunday, this is PR money can't buy.
PR that can't be bought seems to have become Red Bull's mantra.  In an interview with the Financial Times last year, Dietrich Mateschitz who co-founded the company in 1984 and remains its largest shareholder stated "Our media philosophy is as simple as it is correct: the onus is on the media to create content, not on us to provide it.  If our results, achievements and activities are worth reporting, you will read about them."
So how does the strategy transfer into sales?  It's hard to measure individual events but currently Red Bull has a 70% market share amongst energy drinks, selling 4.2 billion cans in 2010 alone and is available in 162 countries.
Granted Red Bull's market share is not solely down to events.  Amongst other things they have a renowned and yet again innovative Student Brand Manager program which seeks college students who are active in campus life to promote Red Bull.  However, their event marketing / ownership strategy is the nucleus of their branding, one which they have successfully made their own.  Sunday was simply the latest milestone in a long list of masterstrokes.  Congratulations Felix, and hat's off to Red Bull.
Note:  This was written at 2.45pm on Sunday 14th October.  At 3.18pm Felix Baumgartner tweeted "One small step for man, one giant step for energy drink marketing."  Thanks Felix, for bringing branding to new heights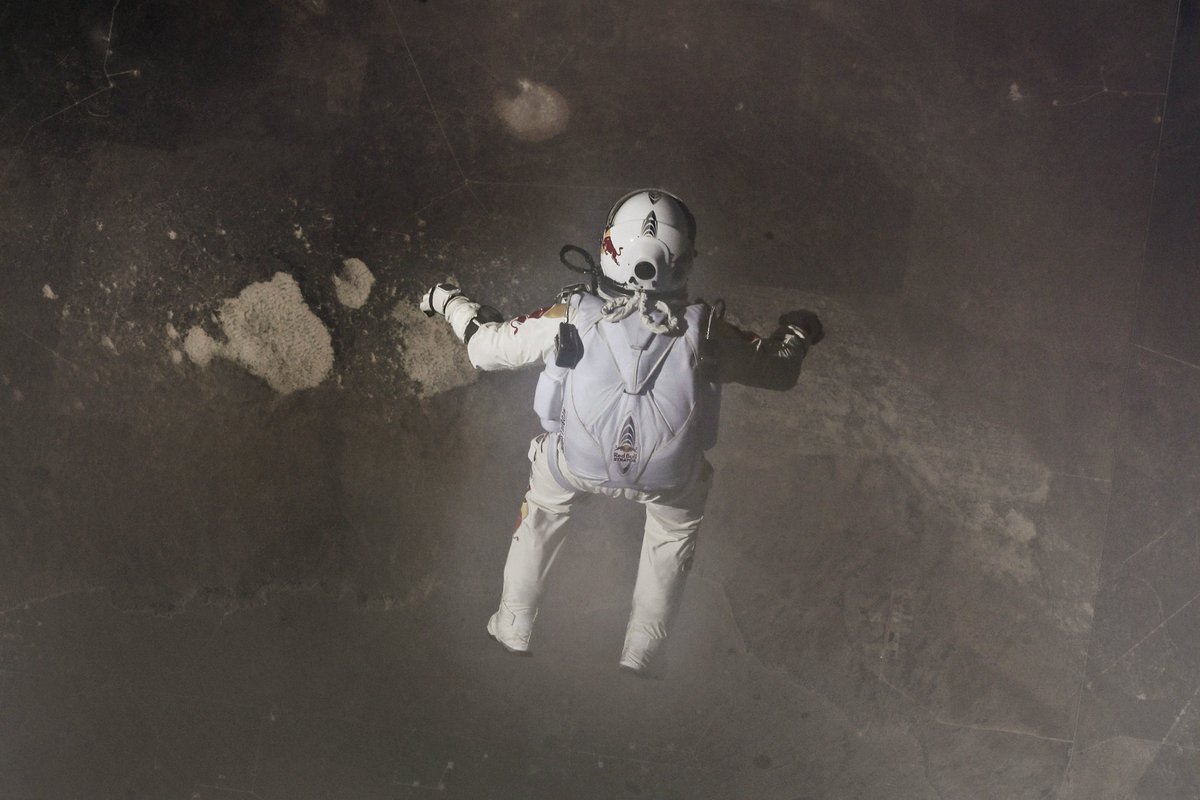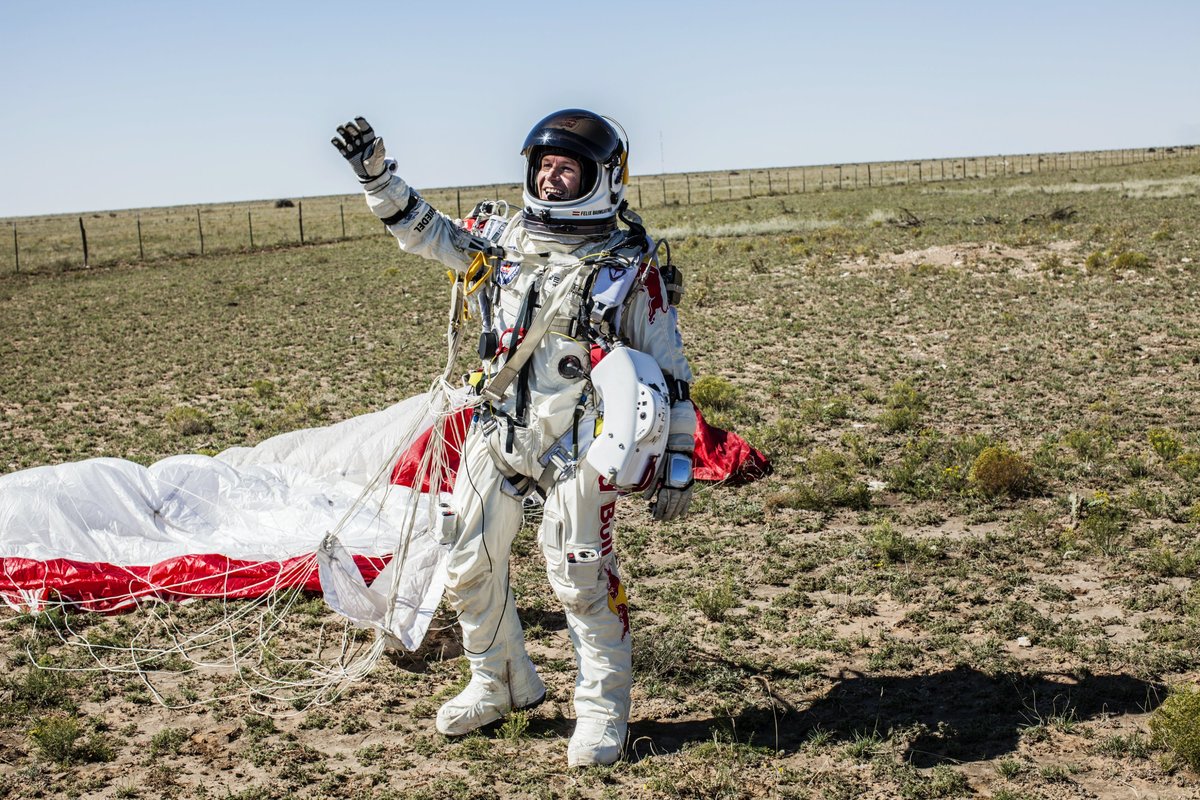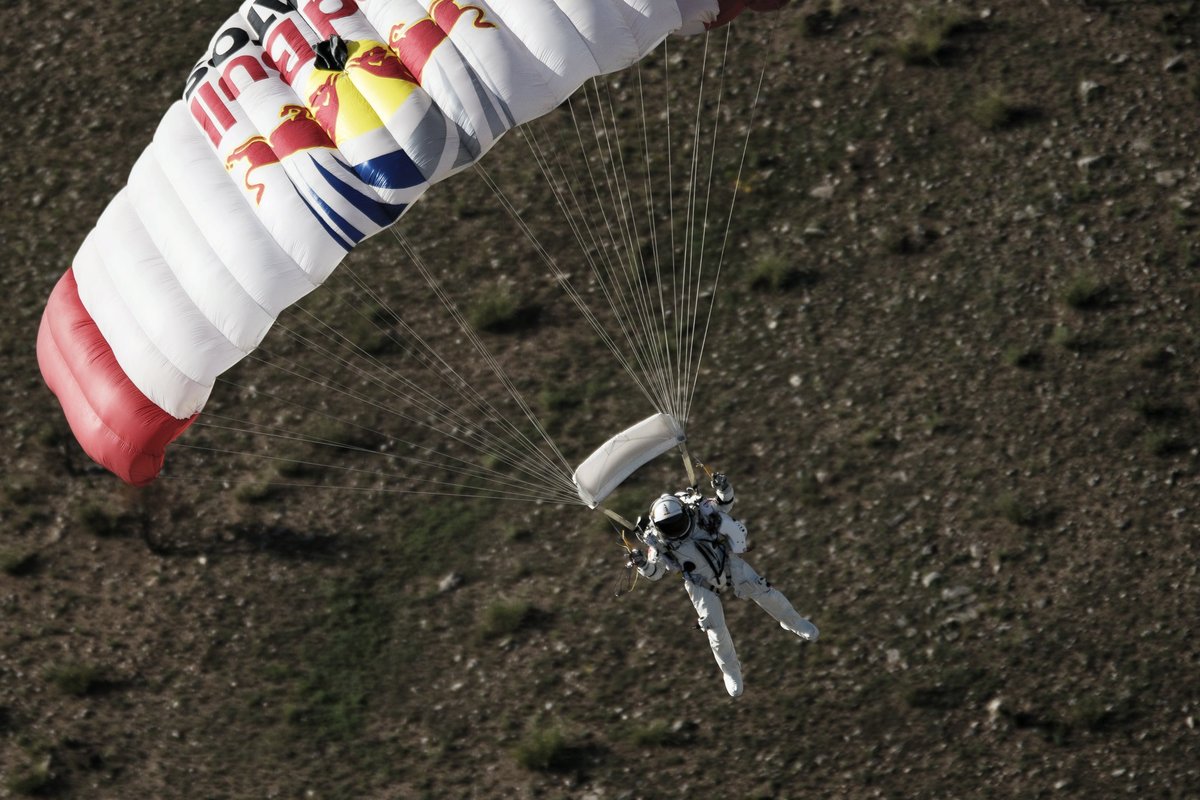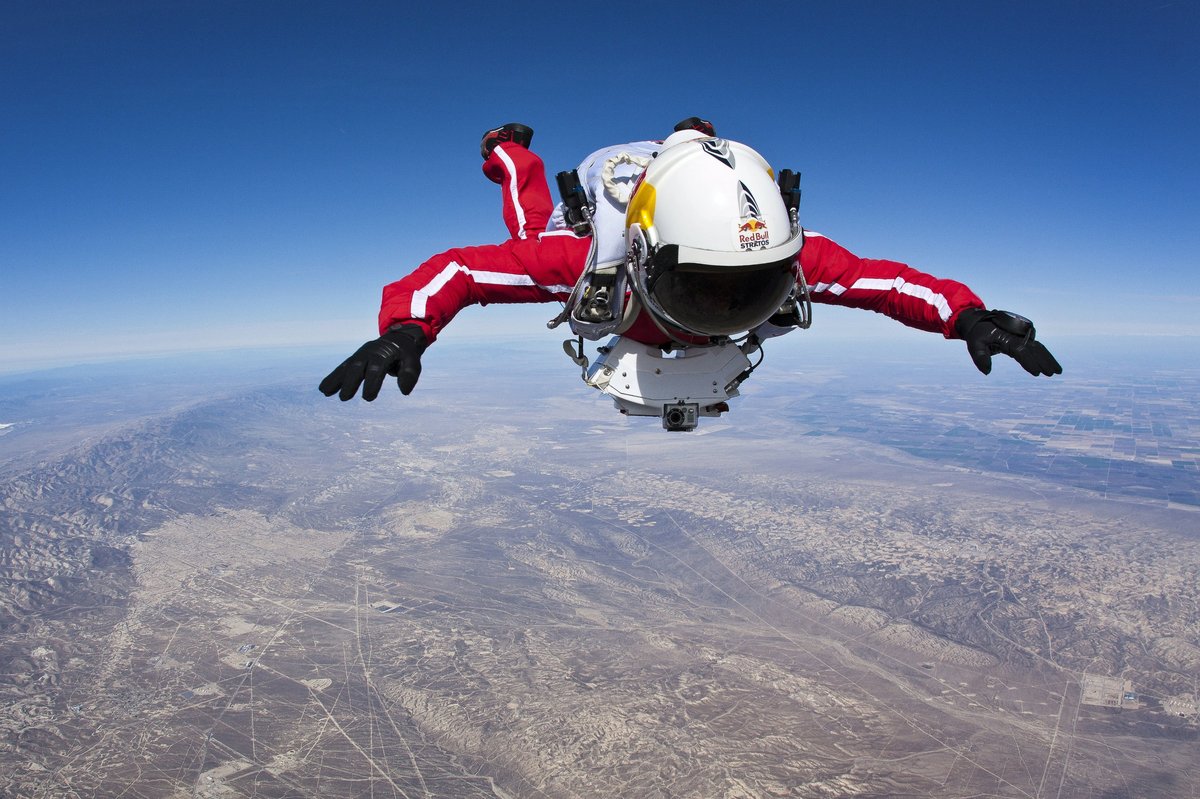 Photos via Red Bull Content Pool
Original Post by Calum McGuigan
Creative Guerrilla Marketing – The #1 Site For Guerilla Marketing, Ambient Advertising, and Unconventional Marketing Examples.