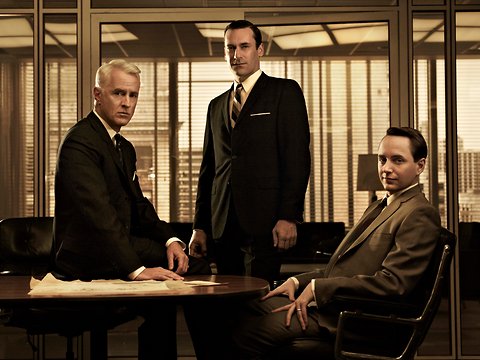 Mad Men – one of the most successful television shows around today – is set in an era when taglines and print advertisements ruled the marketing world. But nowadays, it's not enough to just send a direct-mail flyer or buy space on a billboard, pushing your product. Modern audiences want to connect with the brands they buy and follow. Marketers have developed new approaches to connecting with clients, like humorous videos, absurd online campaigns and characters who act as brand advocates.
1. Humor and absurdity
The Internet caught fire when Old Spice first began its "The Man Your Man Could Smell Like" ad campaign. It was next to impossible to click a link without a video queuing-up of Isaiah Mustafa moving from a shower to a beach to horseback. The humor and absurd nature of these videos pokes fun at marketing campaigns that promise too much, all while promising immense benefits to Old Spice users. The main strength of absurdist humor in marketing is that it is memorable and sparks discussion. One could assume that at the height of these commercials' popularity, they were the subject of many water-cooler conversations.
2. Entertaining, but helpful
Insurance companies have all developed distinct campaigns incorporating humor, like Allstate's commercial series featuring fictional stuntman Johnny Nevada. But while this character's clumsy antics are humorous, the commercials are also informative, offering consumers important information about driving safety.
3. Visual branding and identity
The goal of any successful branding campaign is to develop a distinct persona to separate your company from competitors. Who has done a better job of this than Apple? From the minimalist design of its computers, the iPod and its accompanying ad campaign that used silhouettes and the distinctive logo, Apple has built strong brand visibility. Apple has also built a loyal base of customers, and that's apparent if you've ever heard arguments between "Mac people," and "PC people."
4. Social media and interactions
Facebook, Twitter and other social media have grown rapidly in the past decade, with millions of people using these platforms daily. About half of surveyed customers said Facebook had the greatest impact of their purchases. With the new Facebook Timeline and the new Twitter layout, brands have a wonderful opportunity to develop their social media profile and interact with customers. Several large companies have recognized the importance of images in social media. Oreo, for example, showcases photos of its cookies, remade to portray a theme or topical event.
5. Tradition and nostalgia
Appealing to the nostalgia of aging generations can give companies great results. That's a fact auto makers know, as evident by the music they use for commercials. Budweiser appeals to nostalgia by featuring its Clydesdale horses in commercials near the holidays, or during the Super Bowl. Whether your company is a forward-thinking startup or a long-standing business in the community, marketing now demands that you reach out to customers and interact with them. They're no longer just passive consumers, and if your message resonates with them, they will help spread the word on social media about your product or service.
Original Post by Brooke Samsonite
Creative Guerrilla Marketing – The #1 Site For Guerilla Marketing, Ambient Advertising, and Unconventional Marketing Examples.